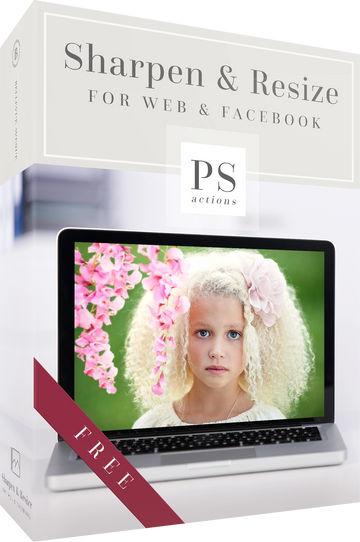 Free Sharpen & Resize for
Web & Facebook Action
Download our FREE Sharpen & Resize for Web & Facebook Action today!
---
TELL US WHERE TO SEND YOUR FREEBIE!
By entering your email, you are subscribing to Bellevue Avenue's personal and promotional marketing email list. If you are a member of the European Union, in the first email, you will be given the option to opt-in to our regular marketing emails after the launch sequence is over. If you choose not to, you will not receive any more marketing or promotional emails after this sequence is complete.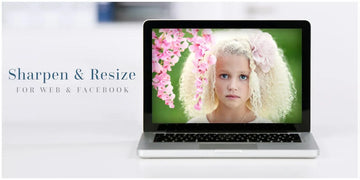 Sharpen for Web & FB
Are you tired of your images looking blurry, crunchy or pixelated on the web or Facebook?
If you try to upload your high resolution images to your Facebook page, it quickly kills the quality of the image because it shrinks it to a size it can handle. Instead of allowing Facebook to decide how to resize your image, do it yourself! If you're not familiar with what size files Facebook can handle, use our free Photoshop action, Resize & Sharpen for the Web & Facebook. This free Photoshop action quickly takes you through the steps of resizing your photos and makes sure they will stay crisp when you upload them to Facebook.
Resize and sharpen your images so they look great
on the web in a breeze with our FREE Photoshop action. Let us take the guesswork out of resizing your images to look their absolute best with our FREE Photoshop Action!
If you want to add your high quality photos to your photography website or lifestyle blog, then you should always resize them. Large image files will slow down your website and affect everything from your search engine ranking to the amount of time people spend on your website.
You could lose clients because they don't want to wait for your photos to load. Or you could lose readers who just want to see the beautiful images on your website but aren't willing to wait around for them.
Resizing your images for the web is different than just changing their dimensions. Allow our free Photoshop Action tool to perform the steps quickly for you! Even if you know the process, using this action will save you time.
What do you have to lose by downloading our FREE Photoshop action Resize & Sharpen for the Web & Facebook? Make it easier to share your photography, whether you're experienced, a novice or a hobbyist, by using our free Photoshop action.
It will make your photos appear just as breathtaking on Facebook and your website as they look in Photoshop while you're editing them! Don't let Facebook kill the quality of your photos and don't let your photos slow down your website! We are giving you our favorite formula for sharp, yet smooth, non-pixelated, images with our FREE Photoshop Action Resize & Sharpen for Web & Facebook. We know this tool is beneficial for anyone dealing with high resolution images which can have large file sizes, so we offer it for free!